Magnus Boström is Professor of Sociology, with research in environmental sociology, sociology of consumption, political sociology, and organization studies. Recent projects include research on environmental representation and representatives; challenges connected to climate conscious consumption and other types of political consumerism; conceptual development in the study of environment-society relations; conditions for transformative learning for sustainable development. Boström is currently doing research on social mechanism behind unsustainable mass and excess consumption as well as voluntary and involuntary (due to Covid-19) drivers towards transformed lifestyles and reduced consumption.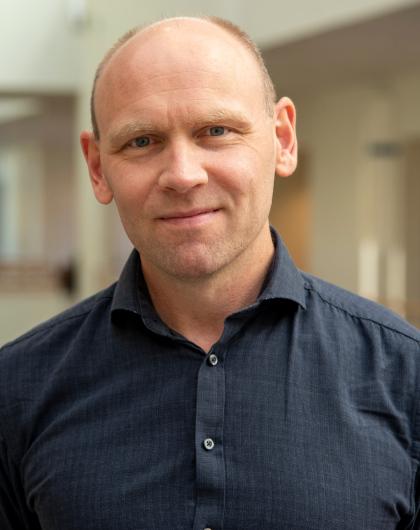 Country(ies) of Specialty
Sweden
Focus areas of expertise
Behavioral action
Articles
Boström, Magnus 2022. Lifestyle transformation and reduced consumption: a transformative learning process. Sozialpolitik.ch Vol 1/2022, Article 1.2
Boström, Magnus; Römmelmann, Helena; Sandström, Lina. 2022. Could practices of reduced consumption during the Covid-19 pandemic facilitate transformative change for sustainability? Experiences from Sweden and Ireland. Frontiers in Sustainability.
Boström, Magnus 2021. Take the opportunity afforded by the COVID-19 experiences: progressive non-growth policies for sustainable lifestyles Frontiers in Sustainability
Boström M. 2021. "Social Relations and Everyday Consumption Rituals: Barriers or Prerequisites for Sustainability Transformation?," Frontiers in Sociology. 2021;6:165.
Magnus Boström (2020). "The social life of mass and excess consumption." Environmental sociology. 6(3):268-278.
Magnus Boström & Debra Davidson (eds) (2018) "Environment and Society: Concepts and Challenges." Palgrave McMillan
Magnus Boström, Michele Micheletti & Peter Oosterveer (eds) (2019) "The Oxford Handbook of Political Consumerism." Oxford University Press.
Magnus Boström & Mikael Klintman (2019) "Can we rely on 'climate friendly' consumption?" Journal of Consumer Culture, Vol. 19(3) 359–378.
Ylva Uggla & Magnus Boström (2018). "Ambivalence in environmental representation: A theoretical contribution." Sociologisk forskning, 55 (4), 447-465.
Magnus Boström; Andersson E, Berg M, Gustafsson K, Gustavsson E, Hysing E, Lidskog R, Löfmarck E, Ojala M, Olsson J, Singleton B. E., Svenberg S, Uggla Y & Öhman J. 2018. "Conditions for transformative learning for sustainable development: a theoretical review and approach." Sustainability 10 (12), 4479;
Magnus Boström, Rolf Lidskog & Ylva Uggla (2017) "A reflexive look at reflexivity in environmental sociology." Environmental sociology 3(1): 6-16
Magnus Boström; Anna Maria Jönsson, Stewart Lockie, Arthur P.J. Mol, Peter Oosterveer (2015) "Sustainable and responsible supply chain governance: challenges and opportunities." Journal of Cleaner Production. Vol. 107: 1-7.
Magnus Boström & Ylva Uggla (2016) "A sociology of environmental representation." Environmental Sociology, 2(4), 355-364.
Magnus Boström (2012). "A Missing Pillar? Challenges in theorizing and practicing social sustainability." Sustainability: Science, Practice, & Policy 8(1):3-14.