Based in
United States
North America
Timothy Arvan is a researcher in the joint Ph.D. program between the Department of Political Science and Gerald R. Ford School of Public Policy at the University of Michigan. He also serves as Research Officer and Associate Fellow of the Centre for International Sustainable Development Law, based in Montreal, Canada.
Tim's research explores questions of international environmental politics, with a particular focus on the political economy of climate change. He has previously served as Secretariat Coordinator of the UNFCCC Climate Law and Governance Initiative, and as editor of the Cambridge Journal of Science and Policy and Michigan Journal of Public Affairs. Tim holds an M.Phil. (with distinction) in Environmental Policy from the University of Cambridge, and received his B.A. (with honors) in Philosophy, Politics and Economics and the Program in the Environment from the University of Michigan.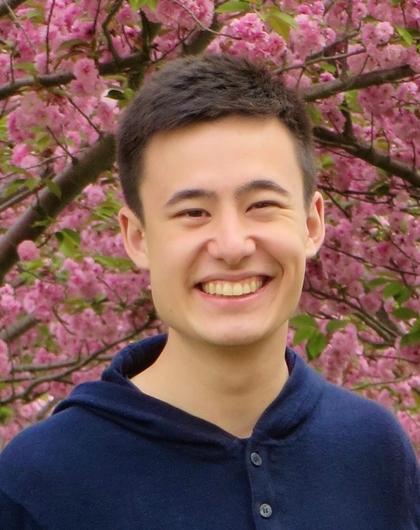 Country(ies) of Specialty
United States
United Kingdom
Focus areas of expertise
Climate policy and politics
Climate law and litigation
Net Zero
Articles
Arvan, T. D., & Cordonier Segger, M. C. "Converting Carbon Neutrality Pledges to Sustainable Development Outcomes." in The Routledge Handbook of Climate Law and Governance, Cordonier Segger, M. C., Harrington, A., &Voigt C. (eds.), Routledge: Abingdon, UK. [Forthcoming.]
Arvan, T. D. 2021. "The Right to a Healthy Environment is a Powerful Sword for Climate Justice." Health and Human Rights Journal. Online.
Arvan, T. D. 2021. "Climate Cooperation at COP26 Must Transcend Icy U.S.-China Relations." Bennett Institute for Public Policy, University of Cambridge. Online.
Cordonier Segger, M. C., Arvan, T. D., Byron, C., & Srinivas, P. 2020. "The International Law and Policy Implications of Climate Change Litigation: Sustainable Developments in International Investment Law and Policy related to Renewable Energy, Climate Change Mitigation and Adaptation." in Climate Change Litigation – Liability and Damages from a Comparative Perspective, Kahl, W. & Weller, M. P. (eds.), Verlag C. H. Beck: Munich, Germany.
Arvan, T. D. 2020. "On the Politics of a U.S. Federal Carbon Price: Evidence from Three North American Case Studies." Cambridge Journal of Science and Policy, 1 (1), p. 33-38.
Arvan, T. D., E. Pearson, and Y. Yu. 2017. "Vulnerability to Sea Level Rise and Climate-Induced Displacement within Bangladesh, 2010 to 2100." Michigan Foreign Policy Review, 2 (1), p. 47-66.